Our Facilities & Services
Surgery is used for treatment of many orthopedic problems. In some cases, surgery is recommended as an initial treatment, but most often surgery is used when other treatments fail to relieve symptoms.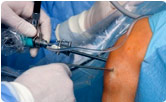 We provide arthroscopic treatment for shoulder, elbow, knee and ankle as day case surgeries.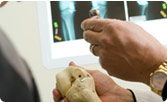 Minimal invasive joint replacement Surgeries using midvastus approach , Unicondylar Knee Replacement, hip resurfacing, ceramic on metal total hip replacement, using special designed instruments with reliable results.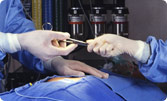 We provide comprehensive spinal surgeries ranging from percutaneous endoscopic spinal procedures to scoliosis correction surgeries.